Connect the Physical to the Digital with Tags, Hardware, Software and Encoding Services
GoToTags is the leading supplier of NFC and UHF RFID tags. GoToTags also offers software solutions to enable NFC tag encoding, analytics and online platform tag management. This unique combination of services is why thousands of companies rely on GoToTags every year to enable Connected Things customized projects.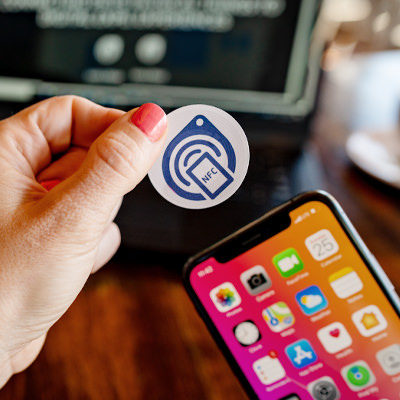 NFC TAGS
An NFC tag is a small, unpowered item that stores data; the tag interacts with NFC-compatible devices at very close range.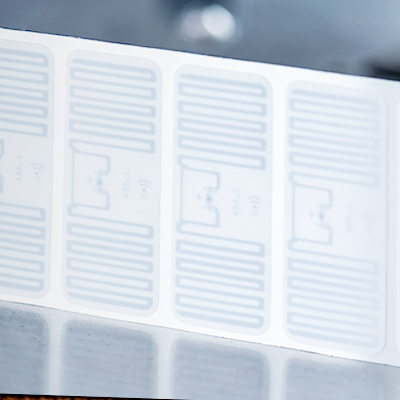 UHF RFID TAGS
A UHF RFID tag is a small item that transmits digital data; multiple UHF RFID tags can be read simultaneously and at longer ranges.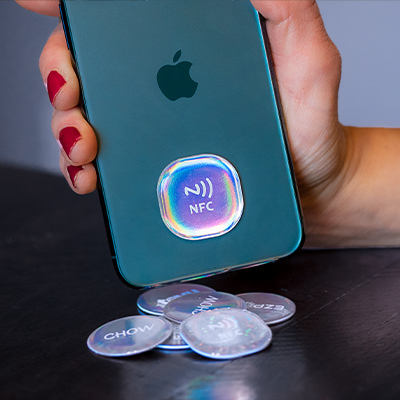 CUSTOM TAGS
A custom tag is designed and created to deliver specific visual or functional requirements such as size, shape, adhesive, chip type, print design and engraving.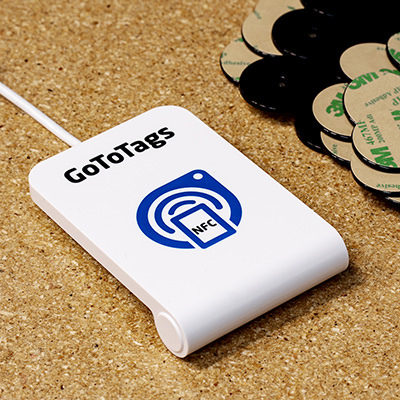 HARDWARE
Hardware reads and writes data to tags. Specialized hardware is available for different tag technologies and for stationary or mobile applications.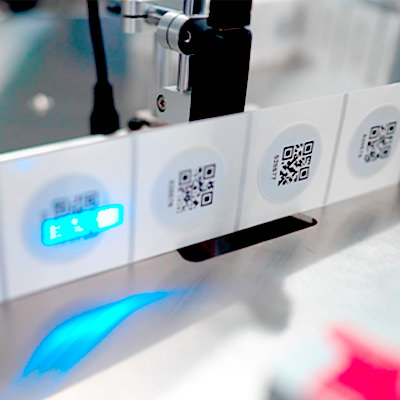 ENCODING
Encoding is the process of writing data to a tag; GoToTags has services for encoding bulk, variable and correlated data as well as software to support self-encoding.
Trusted by Startups and Fortune 500 Companies Worldwide
GoToTags designs and manufactures NFC tags to stringent quality standards in a worldwide network of partner factories. With the ability to ship globally, GoToTags works with business customers from a range of industries to support consumer engagement, physical security, asset tracking, commercial printing, gaming, payment and many more Connected Things use cases.
High-Quality
GoToTags works with the industry's leading manufacturers and suppliers to ensure reliable, high-quality products.
Quick Lead Times
GoToTags maintains inventory to fulfill most orders within a few business days. Additionally, GoToTags has the expertise and global production capacity to customize or scale products to meet a customer's timeline.
High Production Capacity
GoToTags can scale its production to meet the customer's needs. GoToTags delivers whether the requirement is 100 tags for proof of concept, 100,000 tags for a campaign or ten million tags for continuous deployment.
Volume Pricing
GoToTags delivers uncompromising quality at the lowest prices. As order volumes for products and services increase, GoToTags offers discounts so larger customers can enjoy greater savings.
Corporate Purchasing
GoToTags offers accounts for businesses which purchase large volumes or on regular schedules via purchase orders, payment terms, credit and volume discounts.
Worldwide Shipping
GoToTags is an experienced global shipper with business customers on six continents. GoToTags has multiple locations to minimize lead times.